"From Aristotle Onassis to Ekaterina Rybolovleva"
Skorpios (Lefkada island), Aristotle Onassis' private island in the Ionian Sea, is to turn into an ultra-luxury VIP resort after the Greek government signed the permits for this to take place, according to greekreporter.com.
The 55-page Joint Ministerial Decision, which was signed on the last day of 2020, describes in detail all the changes to come on Skorpios. The once near-mythical paradise and playground of the world's elite from the 1960s to the 1980s are poised to enter a new, and perhaps more prosaic, era. Even though the Ionian Sea island now belongs to Ekaterina Rybolovleva, daughter of Russian magnate Dmitry Rybolovlev, Greeks still call Skorpios "the island of Onassis".
"History of Skorpios"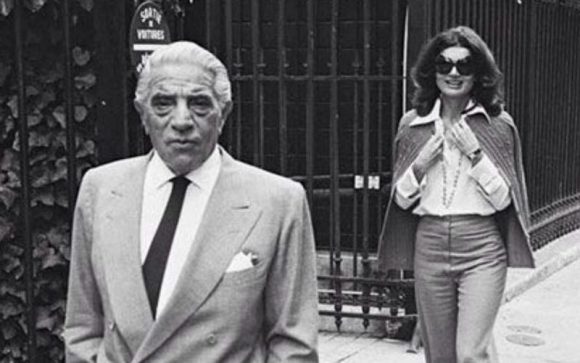 The irregularly-shaped island is next to Lefkada in the Ionian Sea. It spans 83.2 hectares (205 acres) and has two main axes of about 1,500 meters and 1,000 meters. Skorpios, which was purchased by the Greek shipping magnate in 1963, is believed to have cost him the equivalent of about $11,000 in today's money. It is heavily forested from south to north and features over 200 varieties of trees imported to the once nearly-barren island by Aristotle Onassis himself. It has sandy beaches, most notably East Beach, which was created by the magnate. In order to achieve that, sand was brought from Salamis Island for that express purpose. Onassis also built harbor facilities in the bay on the north side for his massive yacht.
All the fresh water on Skorpios comes from the side of a mountain on a nearby island. Numerous high-profile guests stayed on the island during the time of Onassis. State leaders, politicians, actors, and artists enjoyed the host's hospitality and the natural beauties of Skorpios.
Skorpios was also the place of Onassis' wedding to former United States First Lady Jacqueline Kennedy on October 20, 1968. In 1971, Jacqueline Kennedy Onassis was famously photographed nude by a paparazzo while lying on a Skorpios beach.
Upon Onassis's death, the island was passed on to his daughter, Christina, and then in turn to her daughter, Athina Onassis Roussel, the only surviving heir. Onassis, along with his son, Alexander, and his daughter, Christina, are all buried on Skorpios.
"Onassis sanctuary and playground"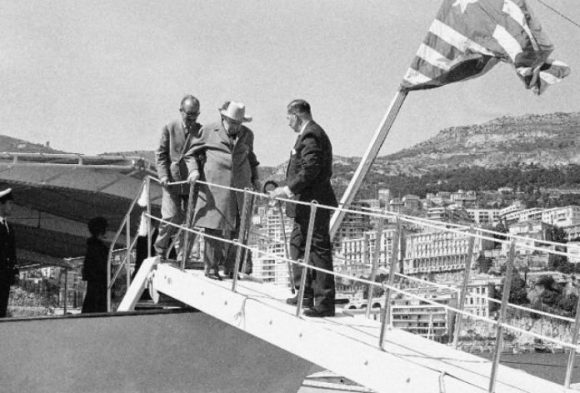 For Onassis, Skorpios was his paradise, his sanctuary, and his playground, a place to rest and relax—and throw wild VIP parties.
The tycoon was active in planting 200 species of trees, and flowers, and making gardens and orchards where vegetables and fruit were cultivated.
Onassis also built a tavern on the beach, where he would cook fresh fish and seafood and sit at a table drinking ouzo while gazing at the blue-green waters singing his favorite songs.
Skorpios was a labor of love for the Greek tycoon. It was also the love nest of the two great loves of his life: Maria Callas and Jacqueline Kennedy.
Onassis shared the planting of the island's vegetation with Callas. Skorpios was their private refuge, an idyllic environment to serve as a setting for their love story.
At the same time, Skorpios was famous for the legendary, lavish parties with the world's VIPs and jet-setters—from Hollywood stars to political figures.
Most of them took place on Onassis' luxury yacht "Christina," named after his daughter. Marilyn Monroe, Elizabeth Taylor, Richard Burton, Grace Kelly, Prince Rainier of Monaco, and Winston Churchill were just a few of these luminaries.
The fun usually lasted until daylight with one famous moment being Maria Callas singing duets with Frank Sinatra.
When Jackie Kennedy replaced Callas in the heart of Onassis, she became the hostess of Skorpios.
Aristotle and Jackie exchanged wedding vows on the mythical island on October 20, 1968. While it was drizzling all day, it did not hamper the VIP guests celebrating and enjoying the glamorous wedding party.
"Onassis island"
Jackie and Aristotle Onassis
Jackie changed the overall look of the island, starting with the house, which she decorated with her personal friend and famous interior decorator Billy Baldwin.
Jackie loved the seclusion of Scorpios and liked to swim and sunbathe on its most secluded southern beach—not that she could actually escape from the paparazzi who spied on the island from sea hoping to record the couple's private moments.
This is how the nude photos of the famous woman appeared in international media. She, in turn, reacted nonchalantly with the phrase, "Each one of us is naked until we put on our swimsuit."