We don't just sell tours in Greece, we live them!
About Athens Tours – Best Greece Tours; Athens Tours Greece is a Greek tour operator specialized in private sightseeing tours in Athens and other popular destinations in Greece. We are based in Athens and we offer travel services for every discerning traveller, who seeks for extra attention from their tour operator. We are authorized by the Hellenic Ministry of Culture and Tourism & Greek National Tourism Organization.  License # 0206E60000543201.
---
Founder's Message
As the founder of Athens Tours Greece, I welcome you to our website, and of course our lovely country.
In Athens Tours Greece, we have always believed strongly that tourism companies play a significant role in protecting the cultural heritage sites and communities. It is thus my personal belief that through our work, we should realise our responsibility to foster and positively impact the travellers that honour us with their trips to Greece.
In Athens Tours Greece it is our aspiration and goal to protect the places our visitors set out to explore. Responsible travel refers to respect for the destinations we visit, including the pertinent culture, the communities, and of course the environment. When travelling responsibly, there is an opportunity to leave a positive impact and therefore, a positive image of visitors. Whether it is a shore excursion, a bus tour, a cruise, or a private tour, our mission is to provide high-quality sightseeing experiences that showcase the beauty, heritage and excitement of Greece, with tours all over Athens and the countryside.
Exceeding your expectations, as travellers and visitors of our country, has always been my guiding principle, and also everyone's in Athens Tours Greece; for that reason, we are close to all our guests, so we can satisfy their ever-increasing requirements. Each of our Guests is given our personal treatment, starting from making all the necessary arrangements and designing the tour itinerary to ultimately fit the needs, requirements and desires of each and every one. We hope that everyone enjoys our incredible inclusions and unbeatable value on every trip.
That is how, over the years, we have had increasingly more Guests joining our Tours, as our previous happy guests recommend our Tour Company, and this recommendation has rippled and touched many visitors and travellers.
Hence, I would personally like to sincerely thank all our visitors, who have travelled with us in the past, for their kind recommendations and for helping us grow better over these years.
We always strive for the best, as if we care for our own trip – and even more. It's a simple philosophy as a concept, and I personally have committed all my powers to its implementation.
Don't forget: In Athens Tours Greece "we don't just sell tours in Greece, we live them!" so here is my recommendation…
Don't just visit Greece… Experience it!
Sincerely,
Yanni A. Ioannidis
Founder
---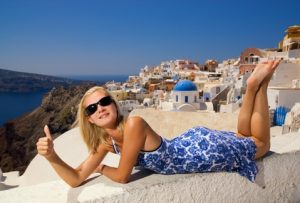 Athens Tours Greece is not affiliated with any travel agency or operator directly.
We are free to offer the best services and pieces of advice based on our extensive knowledge of the private & alternative tour industry without any obligations to a corporate entity.
Our main goal is to provide this extra touch that every traveller needs, therefore we are not interested in a quick sale. Instead, we are able to consult with you on your preferences, so as to provide you with affordable and money-saving options, due to our deep knowledge of destinations and private tours.
We will be working directly with you in every step so as to find the best possible destination, itinerary, hotels and vehicles to get the most out of your private sightseeing tour.
---
---
Why choose Athens Tours Greece for your vacation in Greece
Athens Tours Greece stands out from any other tour operator you have seen. Here is why!

Final tour prices without any hidden extras. All the prices you will find in our quotes or website are final, including all taxes; this means that you will not be asked to pay anything in addition, provided that you follow the initial itinerary of the tour.

Online booking with secure payments. Our online booking system is available 24X7 for tour reservations. Check the tour prices and book a tour in 3 easy steps. Payment is 100% secure with the Greek bank Eurobank.

Providing exemplary service to our clients is our #1 priority. We, at Athens Tours Greece, dedicate the necessary time that every client needs in order to find the most suitable tour from a vague and sometimes confusing list of available choices.

Customized Travel Experiences. Whether you want a weekend getaway or a memorable trip around Greece, you can count on the expertise of our private tour advisors who will pay individual attention to every detail.

Unparalleled Expertise. Our private & alternative tour advisors are among the most knowledgeable people in Greece. They draw upon their own first-hand experiences when customizing private tours for you.

Your time and convenience is our priority. As valued investment managers, our private & alternative tour advisors are entrusted with managing the most valuable of assets – your leisure time and your desire for new, memorable experiences. They know your travel needs and thus work on eliminating risks and bringing results with satisfying experiences. Even the most affluent traveller needs reliable advice and confidence at some point. Our advisors provide you with seamless services from the planning process and throughout your journey.

We are open every day of the year so we can respond to your needs better. We serve our clients 24X7!. Wherever you are in Athens, wherever our Athens specialists are, it doesn't matter! With our dedicated technology, you will have direct, personal access to our professional private & alternative tour advisors at all times, before, during and after your trip!