Private tours in Athens and Greece are an excellent way to truly see the places you wish to visit. Athens Tours Greece offers its visitors incomparable services, characterized by flexibility, reliability and personal care. Visiting Greece with a private tour can make a world difference, even if you are an experienced world traveler. Flexible and Customized Tours in Greece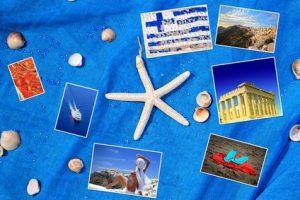 Most group tours are fixed with minimum or no flexibility and possibility for customization and change. They are more impersonal and mostly aim at meeting goals and time requirements, not the personal desires and needs of the customers and tourists. With this in mind, Athens Tours Greece offers private tours in Athens and Greece, aiming to help you make the most of your valuable travel time. Moreover, private tours are organized in such a way that you can see most of Athens and other towns:
big sluggish buses…
Group tours are usually made with big sluggish buses that cannot fit in most town streets, which is a big of a problem in a city with narrow streets such as Athens.
…or your private luxury car?
With a private tour made by a car or a flexible mini bus, you have the chance to visit the beautiful side and back streets of the city, along with some of the hidden treasures such as the Roman and the ancient Agora, the Hephaestus temple and Plaka.
Why Choose a Private Tour with Athens Tours Greece

Our private tours are organized by professionals, who have carefully planned every detail in order to offer you the best possible experience in Greece

Opposite from group tours, the private tour offers you the chance to choose your own times and amend the itinerary anyway you want, based on your needs and preferences. You can also stop the tour or change its itinerary on route, if and when you see something you like and wish to explore more.

Whether you want to stay on the beaten path or you need a more individual tour, we are able to provide customized tours according to your references

Prior to your private tour we will pick you up from your hotel or cruise ship and will drop you off at the end of the tour

Private tours are more flexible and tend to move faster when there is a small group, instead of the group tours with 50 or more people

Private tours employ the most experienced and energetic drivers and tour guides that stand out due to their knowledge and quality of service

Our full day private tour gives you the chance to enjoy in just one day what you would otherwise see in three or more days

We only use luxury, safe and comfortable vehicles, equipped with the latest technology

Our private tours are available all year long

We are authorized by the Greek National   Tourism Organization.  License # 0206E60000543201.
Private tours are an excellent option for both a large family and group of friends or an individual couple that wish to see Athens or travel anywhere else in Greece. Whatever you need, we can deliver it!

Book your private tour in Greece today