Uranos Car Rental in Athens or any other city in Greece
Our car rental service is ideal for all travelers in Athens or any other location in Greece. Use our search form to look for the car you need at the best prices in the market, without any hidden fees. We look for available cars in more than 500 reliable car rental companies to find the best deals for you in Greece or in any other country in the world.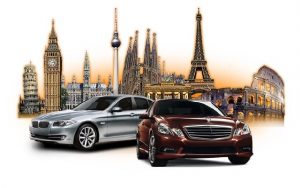 Uranos Rent A Car of Athens Tours Greece aims to give you high quality and economical car rental solutions, at the best bargain prices. We give you flexible means of traveling and let you see the world at your convenience.
Once you make an online booking with us, we provide you with a car rental voucher that must be carried along, to claim your rental vehicle at the airport or the pick-up location you choose.
You can have a car delivered to or collected from your preferred location. Drive around worry-free with our Collision Damage Waiver (CDW), unlimited miles, and theft protection.
Choose a rental car from various well-known brands, like Chevrolet, Ford, Toyota, etc. From small and economic cars, off-road cars, larger family sedans, or luxury cars, we offer you diverse car collections to meet your travel, business, vacation, or any other travel plans.