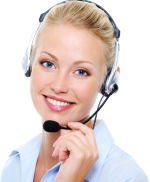 Before you Contact Athens Tours Greece, please check our tour itineraries for details and prices (use our booking system), terms & conditions, or frequent questions, and they will answer most of your questions.
Our airport and port transfer prices can be found online. Please visit the Transfers and select your transfer to see its price.
If you can't find the answer to your question, please complete this form and one of our travel experts will contact you within 36 hours.
If you don't receive a reply within 48 hours, please make sure that you also check your junk or spam folders, as there is always a possibility for the automated message to be captured from the anti-spam filter, and resend your request.
Our office in Athens is open Monday to Friday from 09:00 AM to 05:00 PM. Also, You can contact us by phone between 08:00 AM till 10:00 PM Greek time.

Licensed by the Ministry of Tourism and the National Tourism Organization of Greece. License number: 0206Ε60000543201
---
Athens Office:
37, Leof. Andrea Siggrou (Andrea Syngrou Avenue),
117 43 Athens, Greece
Mykonos Office:
Mykonos Airport (Omvrodektis),
84600 Mykonos island, Greece
Send a Message