Overview
The 8-h Explosive Wine day tour to Corinth, Nemea, and Nafplion is a private tour where you will have the chance to enjoy a mouthwatering wine tour to Corinth, Nemea, and Nafplion with an Athens Tours Greece expert.
If you love gastronomy and wine, do not miss the thrilling experience of a fascinating wine tour to Corinth, Nemea, and Nafplion. This private tour is organized with the tourist in mind; all participants are given the chance to discover the wealth of tastes and flavors that exist in Greece. After all, Greece is one of the main wine producers in Europe, with several wines being awarded in festivals all over the world. The wine tour includes a visit to important wineries, wine tasting, and lunches in typical local taverns and restaurants catering to local flavors.
Itinerary of the full day wine tour to Corinth, Nemea, and Nafplion
Corinth Canal – Ancient Nemea – wine tasting in Nemea – Nafplion

You can also choose one of the following alternative itineraries:
Corinth Canal, Ancient Corinth and wine tasting in Nemea
Corinth Canal, Ancient Nemea and wine tasting in Nemea
Corinth Canal, visit wineries and wine tasting for the rest of the tour
Highlights of the 8-h Explosive Wine day tour to Corinth, Nemea, and Nafplion
A visit to Corinth Canal
Visit Ancient Nemea and its wine roads in the Peloponnese peninsula
Discover the picturesque town of Nafplion
Savor the local wines and tastes
Description
Description of the private wine tour in the Peloponnese
Our full-day wine tour starts early in the morning from Athens; the experienced driver will take you from the coastal road that drives along the Saronic Gulf towards Corinth.
After an hours' drive, you will be reaching the Corinth Canal, where you can admire the splendid views of the Sea and take some amazing pictures.
After a shortstop, the tour will take you to Nemea, where some awarded Greek wines are produced. In Nemea, you will visit the archaeological site of Ancient Nemea and the Stadium of Nemea.
Nemea was very much known in ancient times because of the Panhellenic Games organized in the Temple of Zeus, featuring contests in music, drama, horse riding, and gymnastics.
The Games of Nemea
Ancient Greeks celebrated athletic religious holidays, organized like the Delphic Games. The other known games of the time were the Isthmia and the famous to date Olympic games, which formed the circle of the holy Panhellenic Games.
In each of these four sites, alternating each year and for some time, a sacred truce was announced, preventing every war and every warfare, and all the Greeks, declared their presence, recognizing their common human nature and origin.
Nemea Games held both athletic and equestrian events. Subsequently, musical games were added. The events were Stadium (178 meters), Diavlos (355 meters), Hippios (710 meters), Horsegram (3,600 meters), Hoplite road (3,600 meters), Pangratio,  boxing, wrestling, and pentathlon.
Today, Nemea is also known as one of the most important wine-producing regions in Greece. The production of red wine from Nemea is truly famous. Therefore, the private wine tour will take you not only to the archaeological site of the region that is nice to see but also to the winery that will truly amaze you.
Nemea wines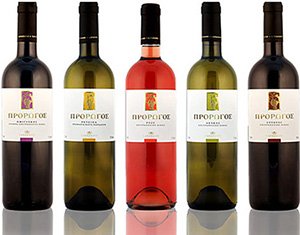 Nemea lies at an altitude of 200 to 800m ASL and the most predominant variety cultivated here is the red Agiorgitiko. It is one of the most tasteful varieties and provides the opportunity to create a wide range of wines: some of the most known ones are the V.Q.P.R.D. Nemea wines, along with a rosé, and some full-flavored aged red wines.
Some of the other known varieties produced in the Nemea Wineries are Plagion, Argos, Pterotou, Peloponnesian, Corinthian, Plagion of Mountainous Corinthia, Klimenti, and Iliou. These are red wines which are mostly known due to their strong aroma and fruity flavor.
After the visit to the winery and the wine tasting, we will be driving towards Nafplion, the picturesque town in Argolis that was the first capital city of Greece. Here you will have the chance to have free time for lunch or to visit the Palamidi Fortress.
Nafplion is a wonderful small town, known for its narrow cobblestone streets with the numerous little shops that provide you with either local food and wine products or with amazing hand made objects and arts crafts.
Nafplion is also known due to its Fortress, the imposing Palamidi, which stands above the city. You can reach the fortress by car, or if you are up to some adventure you can climb the 999 stairs that lead to it! And when you are up there, you can admire the breathtaking views of the entire bay and the city of  Nafplion and Argos.
The full-day tour will be completed with a return to Athens late in the evening.
Important information on the wineries at Nemea
Location: The vineyards are cultivated at an altitude of 250-800m to the SE of Corinth.
Climate: Mild winters with abundant rainfall and quite hot summers
Grape variety: Agiorgitiko
Wines: Red, Dry, Rose, Aged Red
Details
Important notes
Tour Type
Shore Excursion - Private tour
Included in the tour
Car and Driver
A professional English-speaking driver or escort with good knowledge of the history and culture of Greece, to guide you till you enter archaeological sites and museums. Tour drivers are not licensed to companion you inside the archaeological sites and museums. If you'd like to have a licensed state tour guide to escort you inside the sites and museums, we can arrange it for you at an additional cost. Licensed by the state tour guides are freelance and it is subject to availability on bookings day!
Transport by air-conditioned Mercedes-Benz vehicle or similar appropriate for the size of your group
Accommodation is based according to availability (for multiple-day tours only)
Pick-up from and return to your hotel
Pick-up from the Port of Piraeus
Private tour, Road tolls and local taxes
Excluded from the tour
Additional info
Dress: religious and marmoreal sites: shoulders and knee must be covered
Confirmation will be received at the time of booking
A voucher will be emailed to you with our contact numbers and all necessary information for your tour.
This is your ticket and proof of purchase. On the day of the tour please present a paper voucher in order to redeem your tour/activity.
Persons with Disabilities
Due to uneven surfaces, certain sites are not recommended for persons with walking disabilities or using a wheelchair. Such sites are the Acropolis, the Temple of Poseidon at Sounion, Mycenae, Delphi and Meteora
In all cases, we recommend comfortable flat-solid walking shoes, sunglasses, and sunscreen.
Restrictions:
Please note that on this tour, your tour driver is not licensed to accompany you on your climb. If you want this service you may book a licensed by-state tour guide for an extra cost.
In case a group is followed by a licensed tour guide or an English speaking tour-escort the professional driver is not obliged to speak English!
Opening hours & Admission fees
Opening Hours:Summer April 1st to October 31st from 08:00 AM to 07:30 PM
Winter: November 1st to March 31st from 08:30 AM to 03:00 PM
Free admission fees: Children under 18 & Students from E.U.
Reduced admission fees: Citizens of the E.U. aged over 65 & Students from countries outside the E.U.
Free admission days
March 6: In memory of deceased Minister of Tourism & visionary Melina Mercouri
June 5: Environment international day
April 18 : International monuments day
May 18: International museums day
September 27: International tourism day
The last weekend of September annually (European Heritage Days)
National Holidays
Sundays in the period between 1 November and 31 March
The first Sunday of every month, except for July, August, and September
NOTE: If the first Sunday is a holiday then the second is the free admission day
Holidays in Greece
January 1: closed
January 6: 08:30 AM - 03:00 PM
Shrove Monday: 08:30AM - 03:00 PM
March 25: closed
Good Friday: 12:00 PM - 03:00 PM
Holy Saturday: 08:30 AM - 03:00 PM
Easter Sunday: closed
Easter Monday: 08:30 AM - 03:00 PM
May 1: closed
Holy Spirit Day: 08:30 AM - 03:00 PM
15 August 15: 08:30 AM - 03:00 PM
October 28: 08:30 AM- 03:00 PM
December 25 & 26: closed