Overview
The four-day private tour to Corinth canal, Nafplion, Sparta, Mystras, Diros, and Monemvasia is an enjoyable private tour to the Peloponnese that you will remember for the rest of your life; it is specifically designed for those who want to make the most of their time in Greece while visiting significant archaeological sites and areas of natural beauty.
Itinerary of the four days private tour to Peloponnese
Athens, Corinth Canal, Ancient Corinth, Argos, Nafplion, Sparta, Mystras, Diros caves, Monemvasia, Athens
Highlights of the Charming 4-day private tour to Nafplion, Sparta, Monemvasia
Corinth Canal, Ancient Corinth, and the ancient theatre of Epidaurus
The picturesque town of Nafplion
Historical Sparta
The impressive caves of Diros
The fortress-town of Monemvasia
Description
Description of the 4 days tour to Corinth, Nafplion, Sparta, Mystras, Diros, and Monemvasia
Day 1: Athens, Corinth Canal, Ancient Corinth, Epidaurus, Nafplion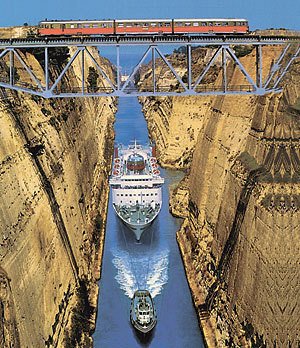 The four-day private tour will start from Athens in the morning; after a 1-hour drive along the Saronic Gulf, you will reach the Corinth Canal, which offers you breathtaking views of the sea.
After a short stop for some – gorgeous – pictures, we will head towards Ancient Corinth, with its magnificent remains.
St Paul lived and preached in Corinth for two years, but Corinth has lots more to show since it was one of the most important city-states in ancient Greece. The Temple of God Apollo, the ancient port of Kechrae, and the ancient agora are just some of the places we will be visiting.
After lunch, the private tour will continue towards Epidaurus; here you will be able to admire the most impressive ancient theatre, known for its impeccable acoustics. The theatre of Epidaurus becomes the hub of the summer theatrical festivals, with important plays and groups appearing here during the summer months.
Later on, the private tour will take you to the lovely town of Nafplion, which was the first capital of Modern Greece. You will visit the Venetian fortress of Palamidi and you will have free time to wander around the picturesque streets of the town. Overnight is scheduled for Nafplion.
Day 2: Nafplion, Sparta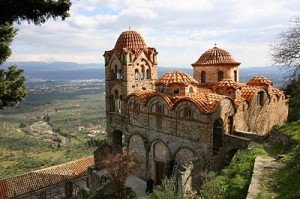 The second day of the tour will start from Nafplion. We will drive to Sparta, which is a city known for King Leonidas and his 300 men, who stood against thousands of Persians in Thermopylae.
Sparta is a modern town today but has important remains of its glorious past. You will see the archaeological museum, the Museum of Olive, the statue of King Leonidas, the Temple of Goddess Artemis, and of course the over standing fortified town of Mystras.
The archeological site of Mystras is one of the UNESCO protected sites. It is a fortified settlement from the Byzantine era that includes impressive Byzantine churches and facilities from that time. Overnight in Sparta.
Day 3: Diros cave – Monemvasia
The third day of the private tour will be full of visits to naturally wonderful places.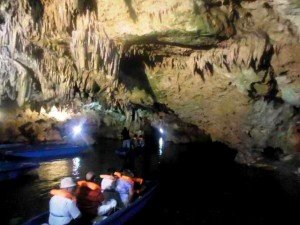 After breakfast, you will visit Diros, an area close to Mani and the Laconic Peninsula, known for the Diros caves with impressive stalagmites and stalactites. It is an awe-inspiring place that you simply cannot miss.
After lunch, we will be heading towards Monemvasia, a seaside small town that stands out due to the huge fortified town built on a rock amidst the sea. Free afternoon and overnight in Monemvasia.
Day 4: Monemvasia – Athens
You will enjoy a lovely breakfast with a view of the rock of Monemvasia, a place that combines natural beauty with historical significance.
Being a fortress during the Venetian and Ottoman years, Monemvasia is a place that inspires stories and legends. It is truly beautiful, with small shops, captivating little restaurants, and stores to buy memorabilia.
Strolling around you will see castles, more than 26 Byzantine churches, and chapels, and of course the deep blue sea of the Aegean all around you.
The tour will bring you back to Athens late in the afternoon through the beautiful landscape of Peloponnese.
Details
Important notes
Tour Type
Shore Excursion - Private tour
Included in the tour
Car and Driver
A professional English-speaking driver or escort with good knowledge of the history and culture of Greece, to guide you till you enter archaeological sites and museums. Tour drivers are not licensed to companion you inside the archaeological sites and museums. If you'd like to have a licensed state tour guide to escort you inside the sites and museums, we can arrange it for you at an additional cost. Licensed by the state tour guides are freelance and it is subject to availability on bookings day!
Transport by air-conditioned Mercedes-Benz vehicle or similar appropriate for the size of your group
Accommodation is based according to availability (for multiple-day tours only)
Pick-up from and return to your hotel
Pick-up from the Port of Piraeus
Private tour, Road tolls and local taxes
Excluded from the tour
Additional info
Dress: religious and marmoreal sites: shoulders and knee must be covered
Confirmation will be received at the time of booking
A voucher will be emailed to you with our contact numbers and all necessary information for your tour.
This is your ticket and proof of purchase. On the day of the tour please present a paper voucher in order to redeem your tour/activity.
Persons with Disabilities
Due to uneven surfaces, certain sites are not recommended for persons with walking disabilities or using a wheelchair. Such sites are the Acropolis, the Temple of Poseidon at Sounion, Mycenae, Delphi and Meteora
In all cases, we recommend comfortable flat-solid walking shoes, sunglasses, and sunscreen.
Restrictions:
Please note that on this tour, your tour driver is not licensed to accompany you on your climb. If you want this service you may book a licensed by-state tour guide for an extra cost.
In case a group is followed by a licensed tour guide or an English speaking tour-escort the professional driver is not obliged to speak English!
Opening hours & Admission fees
Opening Hours:Summer April 1st to October 31st from 08:00 AM to 07:30 PM
Winter: November 1st to March 31st from 08:30 AM to 03:00 PM
Free admission fees: Children under 18 & Students from E.U.
Reduced admission fees: Citizens of the E.U. aged over 65 & Students from countries outside the E.U.
Free admission days
March 6: In memory of deceased Minister of Tourism & visionary Melina Mercouri
June 5: Environment international day
April 18 : International monuments day
May 18: International museums day
September 27: International tourism day
The last weekend of September annually (European Heritage Days)
National Holidays
Sundays in the period between 1 November and 31 March
The first Sunday of every month, except for July, August, and September
NOTE: If the first Sunday is a holiday then the second is the free admission day
Holidays in Greece
January 1: closed
January 6: 08:30 AM - 03:00 PM
Shrove Monday: 08:30AM - 03:00 PM
March 25: closed
Good Friday: 12:00 PM - 03:00 PM
Holy Saturday: 08:30 AM - 03:00 PM
Easter Sunday: closed
Easter Monday: 08:30 AM - 03:00 PM
May 1: closed
Holy Spirit Day: 08:30 AM - 03:00 PM
15 August 15: 08:30 AM - 03:00 PM
October 28: 08:30 AM- 03:00 PM
December 25 & 26: closed