The Best Greek Islands for Vacation in 2020 presents the great travel magazine consulted by millions of travelers around the world, Conde Nast Traveler, in an article on the Internet. The islands were selected by experienced travel author Rachel Howard and are the following…
1. Skiathos ; Best island for reading books on the sand
Skiathos may be the smallest of the Sporades islands, but it is by far the most popular, especially for families. The island has some of the most beautiful beaches in Greece.
2. Λευκάδα ; Lefkada Best island for sailing lovers, surfers and lovers of beautiful beaches
Lefkada, unlike other Ionian islands, is accessible from the mainland. It is also easily accessible from the United Kingdom, with direct flights to Preveza, a 40-minute drive. Its famous beaches, such as Egremni and Porto Katsiki, will surely impress you. The south coast is fantastic for windsurfing (head to Basilici or Syvota, where the World Windsurfing Championships are hosted) and St. John's Bay for surfing.
3. Paxos; Best island for balance of isolation and sophistication
One of the smallest and most impressive islands of the Ionian. Not for its five-star hotels (it has almost none) or for its sandy beaches (it doesn't have), but for the blue of the sea and its three seaside towns. Everyone is so beautiful that it is impossible to choose their beloved.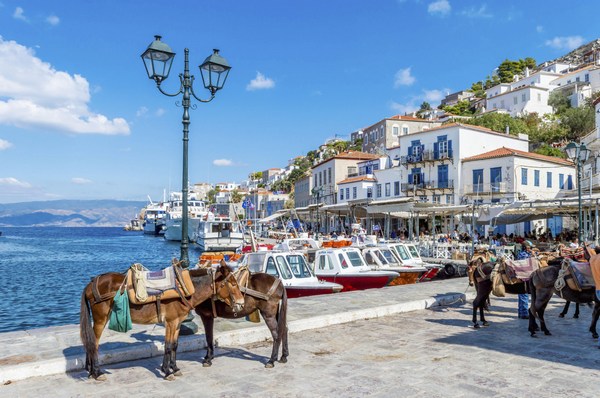 4. Hydra ; Best island for a weekend getaway with art
Dakis Joannou, Greece's first collector of artworks, is in Hydra. His yacht, Guilty, is painted in camouflage style by Jeff Koons. Every summer, Joannou has special guests such as Matthew Barney and David Shrigley, who set up facilities for the site in the old Greek slaughterhouse. Even the school is used for summer exhibitions. Without cars, Hydra has always been the muse of artists for the Greek islands. Leonard Cohen started this tradition in the 1960s and now Brice Marden, Sadie Coles and Juergen Teller have homes here. Athenian artists settled in the High School of Fine Arts, one of the huge, gray, stone mansions overlooking the port of Horseshoe.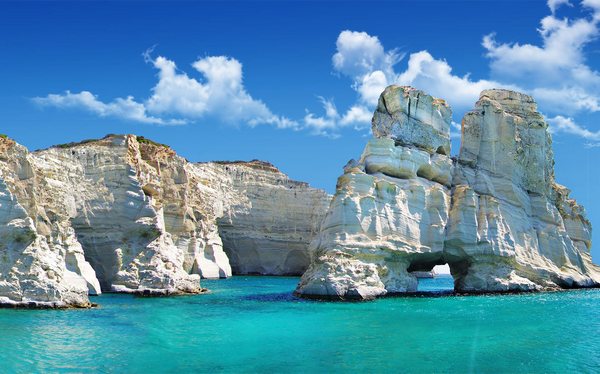 5. Milos |  Best island because of its photogenic and impressive coastline
Everyone knows the Aphrodite of Milos (which has been in the Louvre since the 19th century). Until recently, very few had heard of Milos, the volcanic island where the statue was discovered. Slowly however, Milos is being discovered by more and more travelers. Instagram posts photos of the wavy rocks in Sarakiniko and other impressive beaches.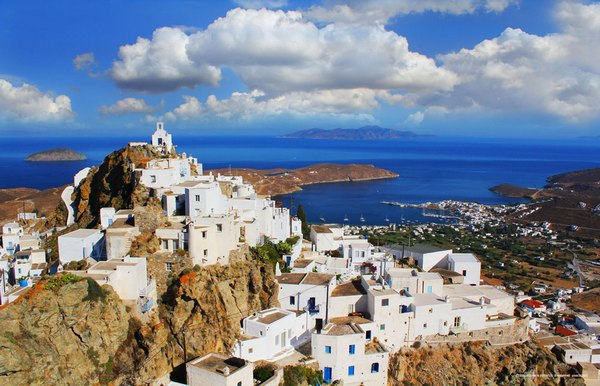 6. Serifos | Best island for nudists and nature lovers
Even in August, you will find coves where you can swim by yourself. This is because the best beaches (Kalo Ampeli, Vagia, Skala) are accessible only by dirt roads or trails. Better yet, rent a motor boat from the port to Livadi. Be sure to anchor outside Anna's Tavern at Sikamia Beach for fresh fish and salads grown in the garden.
7. Amorgos | Best island for its deep blue waters and open spaces
Getting to Amorgos is not easy. When strong winds prevail, fast boats stay tied up and the slowest journey takes over eight hours from Athens. When you land at Katapola, a small port with big fish taverns, a sign informs: "Welcome to Amorgos. No one will find you here. "
This amazing Cycladic island attracts lonely travelers, hikers, divers and pilgrims (due to the Chozoviotissa Monastery).
8. Mykonos; Best party island and top five hotels
9. Santorini; Best island for wedding trips and those who have never traveled again
10. Cephalonia; Best island for a relaxing family holiday
11. Corfu; Best island for characteristic and rich natural landscapes
12. Ithaca; Best island for family travel in mythology
Folegandros; Best island for authentic and bohemian experiences
14. Syros; Best island for its culture but also for off-season travel
15. Zakynthos; Best island for seaside holidays with young children or teens
16. Crete; Best island for antiquities, adventure holidays and activities and sunshine all year round
17. Rhodes; Best island for time travel
18. Symi;| Best island for its remote coves and picturesque harbor
19. Naxos; Best island for its endless beaches
20. Tinos; Traditional villages and excellent taverns
21. Sifnos; Great Greek celebrations and events
22. Astypalea; Escape from the crowds
23. Patmos; Impressive villas and a mystical atmosphere