Don't just visit Greece… Experience it!
ITE TRAVEL GROUP is the largest independent travel group in Greece, providing Hotel Bookings, Flight Tickets, Ferry Tickets, Tours, Shore Excursions, Cruises, Yachting Charters, Vacation-Packages, Helicopter & Airplane Services, Rent A Car, Taxi Transfers, Incentive Group Travel, Corporate Travel, Travel Tracking & Cost Containment, Meeting, Conference, and Event Planning, Corporate VIP Concierge Service, Reunions, Destination Wedding & Honeymoon services.
ITE Travel is a full service travel group and we are ready to assist you with all of your travel needs, always with excellent customer service.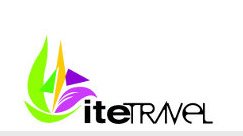 Our independence from tour operators means you can trust us to offer the most extensive range of travel opportunities; from short breaks and flight seats to packages, cruises and tailor-made getaways.
This choice, combined with expert, impartial advice and unbeatable special offers, means that every customer gets the holiday that suits their dreams, and their budget.
From the minute we started educating tourism we fell in love with the travel industry. We've come a long way since our very small beginnings – we now are the Specialists in Greece and we're growing all the time