Overview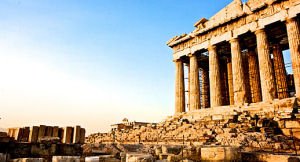 Τhe Acropolis and Plaka in 4 H self-tour designed for cruise passengers don't wont to participate in any group tour and they want to discover Athens by themselves. Τhe Acropolis and Plaka in 4 H self-tour with the information of our tour driver experts will help you to enjoy your freedom in the land that discovered it. The land immortalized by Homer and Euripides, go on pilgrimage by foot to the temples of the gods, experience Greece the way people have seen it for thousands of years–from the ground up. This self-tour of Athens and its iconic ruins lets you walk in the footsteps of Plato and Socrates. Get a map and chart your own course and take advantage of its knowledgeable tour drivers of Athens Tours Greece.
Headlines of the Acropolis and Plaka in 4 H self-tour
4 hours touring Athens by your self
Explore the Acropolis and Plaka
Sightseeing private tour to the most important memorials of Athens
English speaking professional tour driver
Pick up and drop off at the cruise ship pier
Description
Description of the Acropolis and Plaka tour in 4 H by your self
In the morning our driver will pick you up at your cruise ship pier, waiting for you, holding a nameplate with your name one. Drive along with the scenic suburbs of Piraeus Athens. In
approx 20 min drive to Athens, you will have a short sightseeing tour to Panathenean stadium (first modern Olympic game 1896), drive through Kolonaki which is the high end of Athens center, to visit the hill of Lycabettus with its breathtaking views. Drive by the royal gardens, and by Plaka to show you where you will be met after 4 hours in order to transfer you back to Piraeus cruise port.
Enjoy a day in Athens, hiking to the Acropolis, and visiting the old city. Visit early (08:00 AM is proposed) the Acropolis to avoid the crowd. The walk turns into a climb as you head up to the Parthenon, the Nike Temple, and other structures that once honored the gods. Wander around the Acropolis, photographing ruins and views of the Aegean. Visit the nearby Dionysus sanctuary and the Agora.
Plaka
Next to the walk is the Dionyssiou Areopagitou, a pedestrian walk that leads from the Acropolis to Plaka. Meander through the Plaka, the old city of Athens, and enjoy the winding pedestrian streets, small shops, and tavernas, glimpses of ancient and century-old architecture, and a number of museums. Plaka is what Athens used to be before it grew into a sprawling modern metropolis.
Today Plaka has artists' galleries, monuments to ancient playwrights, cobblestones and no cars, and the ambiance of a lively village that isn't quite part of the 21st century.
Grab your map, check out the ruins and remains uncovered when Greece built the Syntagma metro station. There are artifacts displayed right in the station. Walk past the Greek parliament and stop at Zappeion Hall where you can view columns from the Temple of Zeus and see Hadrian's Arch, before heading back to the meeting point that our driver has pointed to you, and drive you back to your cruise ship pier.
Details
Important notes
Tour Type
Shore Excursion - Private tour
Included in the tour
Car and Driver
A professional English-speaking driver or escort with good knowledge of the history and culture of Greece, to guide you till you enter archaeological sites and museums. Tour drivers are not licensed to companion you inside the archaeological sites and museums. If you'd like to have a licensed state tour guide to escort you inside the sites and museums, we can arrange it for you at an additional cost. Licensed by the state tour guides are freelance and it is subject to availability on bookings day!
Transport by air-conditioned Mercedes-Benz vehicle or similar appropriate for the size of your group
Accommodation is based according to availability (for multiple-day tours only)
Pick-up from and return to your hotel
Pick-up from the Port of Piraeus
Private tour, Road tolls and local taxes
Excluded from the tour
Additional info
Dress: religious and marmoreal sites: shoulders and knee must be covered
Confirmation will be received at the time of booking
A voucher will be emailed to you with our contact numbers and all necessary information for your tour.
This is your ticket and proof of purchase. On the day of the tour please present a paper voucher in order to redeem your tour/activity.
Persons with Disabilities
Due to uneven surfaces, certain sites are not recommended for persons with walking disabilities or using a wheelchair. Such sites are the Acropolis, the Temple of Poseidon at Sounion, Mycenae, Delphi and Meteora
In all cases, we recommend comfortable flat-solid walking shoes, sunglasses, and sunscreen.
Restrictions:
Please note that on this tour, your tour driver is not licensed to accompany you on your climb. If you want this service you may book a licensed by-state tour guide for an extra cost.
In case a group is followed by a licensed tour guide or an English speaking tour-escort the professional driver is not obliged to speak English!
Opening hours & Admission fees
Opening Hours:Summer April 1st to October 31st from 08:00 AM to 07:30 PM
Winter: November 1st to March 31st from 08:30 AM to 03:00 PM
Free admission fees: Children under 18 & Students from E.U.
Reduced admission fees: Citizens of the E.U. aged over 65 & Students from countries outside the E.U.
Free admission days
March 6: In memory of deceased Minister of Tourism & visionary Melina Mercouri
June 5: Environment international day
April 18 : International monuments day
May 18: International museums day
September 27: International tourism day
The last weekend of September annually (European Heritage Days)
National Holidays
Sundays in the period between 1 November and 31 March
The first Sunday of every month, except for July, August, and September
NOTE: If the first Sunday is a holiday then the second is the free admission day
Holidays in Greece
January 1: closed
January 6: 08:30 AM - 03:00 PM
Shrove Monday: 08:30AM - 03:00 PM
March 25: closed
Good Friday: 12:00 PM - 03:00 PM
Holy Saturday: 08:30 AM - 03:00 PM
Easter Sunday: closed
Easter Monday: 08:30 AM - 03:00 PM
May 1: closed
Holy Spirit Day: 08:30 AM - 03:00 PM
15 August 15: 08:30 AM - 03:00 PM
October 28: 08:30 AM- 03:00 PM
December 25 & 26: closed